Form Tech Accessories.
Form Tech stocks many types of light and heavy formwork products and hardware from the most well-known manufacturers in the industry today. We focus on providing quality items that our customers recognize as being safe, reliable and economical. These quality products combined with our industry know-how allows us to provide for the regular, everyday needs of our customers while also being able to recommend solutions for many special applications.
Wall Ties & Light Forming Hardware
We stock all types of wall ties and light forming hardware commonly used in today's concrete forming industry. Hardware items may be purchased, but most are available on a rental basis.
Steel-Ply Ties - Loop Ties, Flat Ties, Base Ties
Waterseal Ties, Combination Coil/Loop Ties, Other Combination Ties
All types of Steel-Ply hardware
Long & Short End Snap Ties, Snap Tie Wedges, Jahn Brackets
Gates Cam-Lock Brackets, Cam-Lock Ties
Pencil Rod, Rod Clamps, Rod Tightening Wrenches
Stayform and Stayform Ties
Walkway Brackets, Turnbuckle Braces, Pipe Braces & Aligners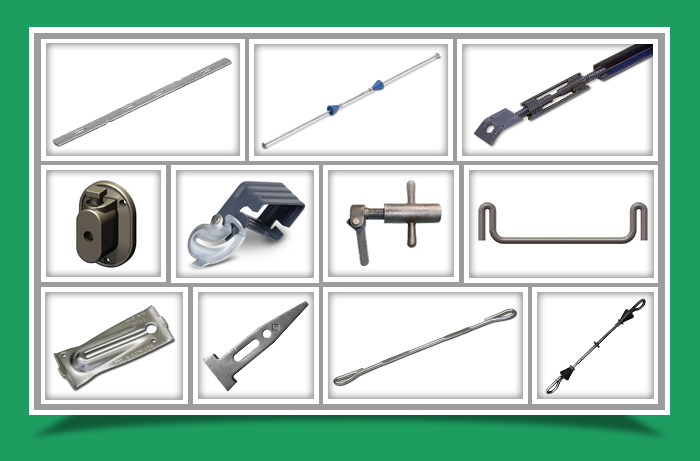 Heavy Tie Components
As a full line formwork supplier, we carry a complete line of heavy ties and related hardware. The re-useable hardware items may be purchased, but we offer nearly all of them on a rental basis also.
Taper Ties, She-Bolts, Inner Units, Tie Plugs, Sure Plugs
Plate Washers, Tie Plates, Swivel Tie Plates, Nut Washers, Battered Washers
Coil Nuts, Coil Bolts, Coil Ties, Coil Rod, Coil Rod Couplers, Euro Rod, Wing Nuts
Rebar Ties, Coil Anchors, Coil Inserts, Weld-On Toggle Ties, Angle Tie Brackets
Lag Bolts, Rock Anchors, Speed Bolts/Nuts, Fit-Up Bolts/Nuts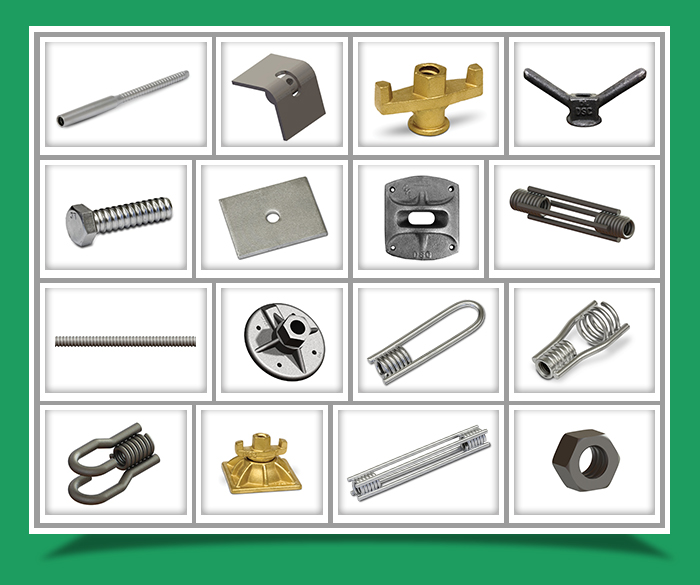 Bridge Deck
Due to the varying beam types and sizes, the bridge deck hangers used to support the formwork are specific to each project. We'll help you calculate the types, sizes and quantities of each hanger required. In addition, we can supply the proper overhang brackets for your application on a rental or purchase basis.
Interior and Exterior Hangers
Pres-Steel Hangers, Pres-Steel Half Hangers
Coil Rod Hangers, Adjustable Joist Hangers
Concrete Beam Hangers, Steel Beam Hangers
Haunch Carriers, Fillet Clips
Bridge Overhang Brackets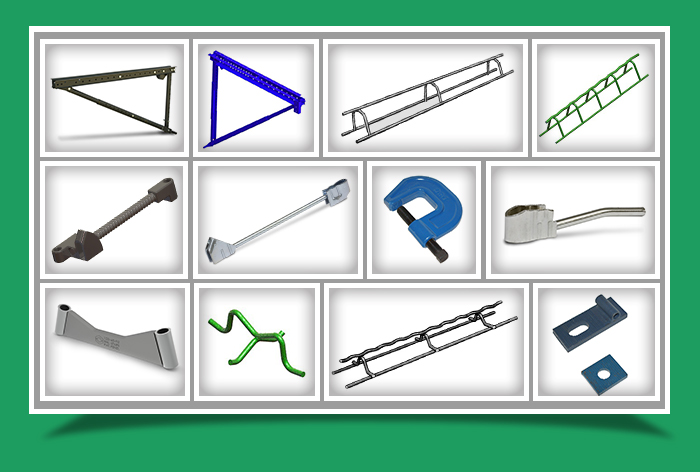 Plywood and Lumber
Every job requires at least some plywood and dimensional lumber, even when renting a complete formwork system. To further assist our customers with their formwork needs, we stock 3/4" plywood, dimensional lumber and scaffold plank. We'll provide you with the items and quantities in our take-off so that you have a complete package when our shipment arrives at your jobsite.
3/4" BB-OES Plywood
3/4" B-Matte Plywood
1/2", 5/8" and 3/4" HDO Plywood
2x4 and 2x6 Dimensional Lumber
Laminated Scaffold Plank (OSHA Approved)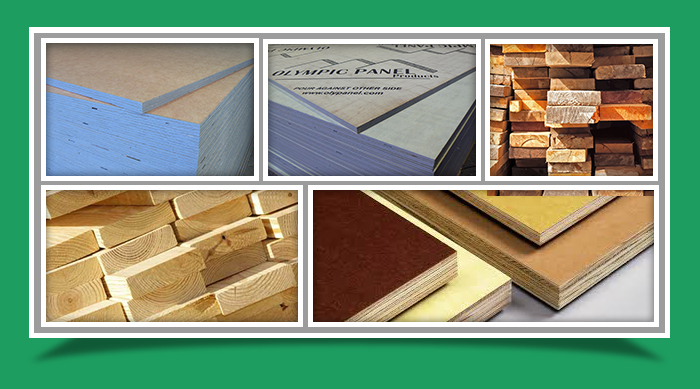 Form Liner
Form Liners are available in a wide variety of patterns and are manufactured from either plastic or elastomeric materials depending on the number of reuses required. We represent the leading manufacturers in the industry and will work to provide you with not only the best form liner product for your application, but also the best supporting formwork design that reduces the amount of tie penetrations, seams and transitions so that you deliver the best finished product.
Fluted & Fractured Rib, Masonry, Wood, Wood Plank, Stone, Rock, and Textured designs
Most patterns are available in single-use, multi-use and extended use materials
Liners are lightweight. Easy to handle and cut in field.
Seamless, interlocking designs reduce grout leakage and improve appearance
Custom designs available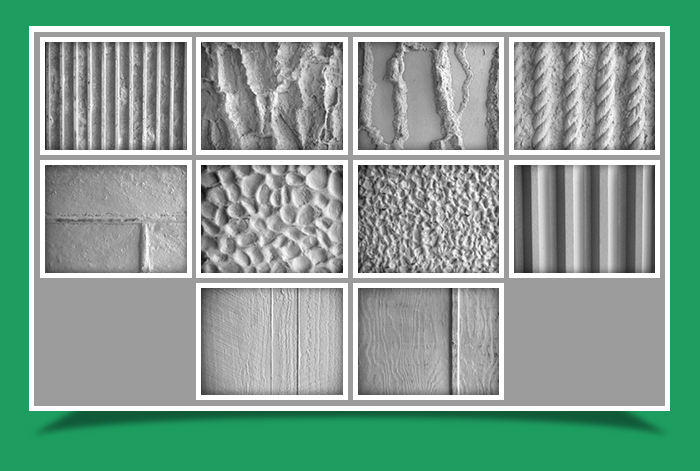 Fiber Tubes
Single use fiber tubes provide a fast and economical way of forming round columns, footings, piers and pilings. The poly coated interior promotes easy stripping without the use of form release agents. Forms are available in a full range of diameters from 6" to 60" in both standard and seamless finishes.
Lightweight, easy to handle forms for single use applications
12' standard lengths are easily cut-to-size, bored or notched on the jobsite
Improved water resistant paper shields form from adverse weather conditions
Designed to withstand the full hydrostatic pressure load of concrete in a single pour
Standard wall thickness for forms up to 12'-0". Heavy wall thickness for forms over 12'-0".
Similarly constructed custom Void Forms with end closures available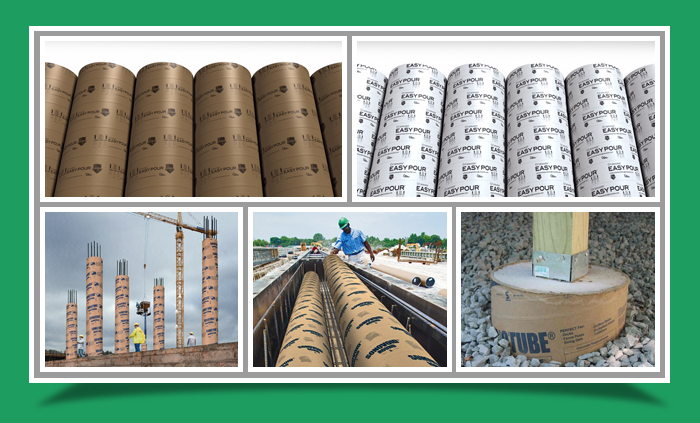 Steel Flatwork Forms
Preferred by leading contractors, steel flatwork forms offer a wide range of adaptability plus many time and labor saving features. Steel forms are used by concrete contractors for driveways, sidewalks, parking lots, commercial floors, and light and heavy paving projects. In comparison with wood forms, steel forms greatly reduce setting and stripping costs and completely eliminate costly, recurring lumber purchases.
Available in light weight and heavy duty designs
Standard form heights range from 4" to 24"
Only 3 stakes per 10' form section required
Flexible steel forms quickly handle curved areas
Standard forms can be combined with special curb face forms, division plates, and related accessories to create full curb & gutter set-ups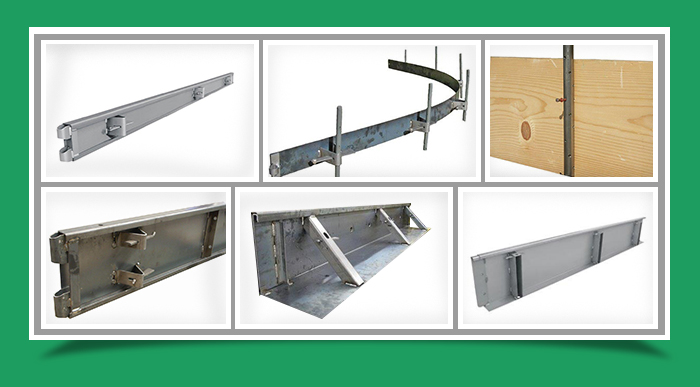 The sales staff goes above and beyond for us. We buy a lot of specialty ties and items to support our style of forming and they know exactly what we need every time.
TRUSTED FORMWORK SPECIALISTS